1968 Pontiac LeMans Restoration
The latest classic restoration to leave TD Customs was the 1968 Pontiac LeMans. When it came in, the car needed body work and a variety of other repairs. It was green, and getting refinished back to almost the same color, yet slightly darker.
Here is what the Lemans looked like Before…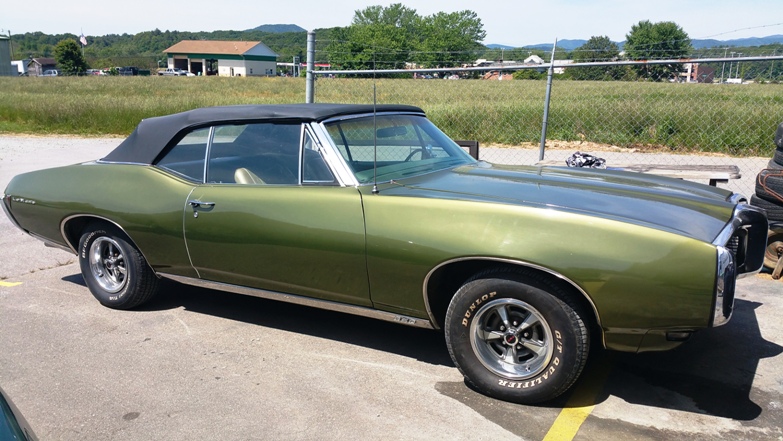 The biggest part of every restoration is making sure the body of the car is as smooth and straight as possible. Specifically with this car, we also had to make sure to realign the panels with the correct gaps, which was an issue. Making sure all the panels, such as the doors and the hood and trunk, is very important. We make sure everything lines up perfectly by adjusting hinges or doing more body work when needed. This automotive restoration took a couple months to complete from start to finish.
The dark green and tan paint colors are very popular for these older LeMans vehicles. This classic got painted a slightly darker shade of green than it came in with. Verdoro green is name of the paint; a rich green color.
Once the car is painted, it's time for the final steps, which includes wet sanding and polishing. This is a few day process that brings out the shine and sands out any debris or orange peel in the paint, if there is any.
The finished product is a beautiful classic car that sparkles in the sun and looks brand new. The owner was very happy. There's nothing like getting your car looking great and getting to finally drive it again!
Here are the After pictures of the '68 LeMans…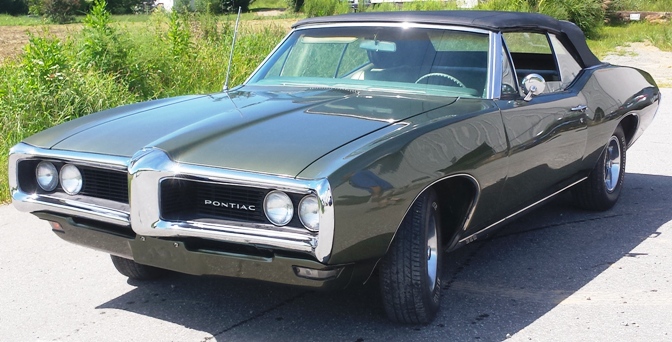 For more information, see our Auto Restorations page. We're booking a couple months out for restoration work, so if you are interested in getting on the calendar, please contact us!
In the meantime, check out some more Photos of Our Work!
---