Full Paint ~ Beautiful Blue Motorcycle Parts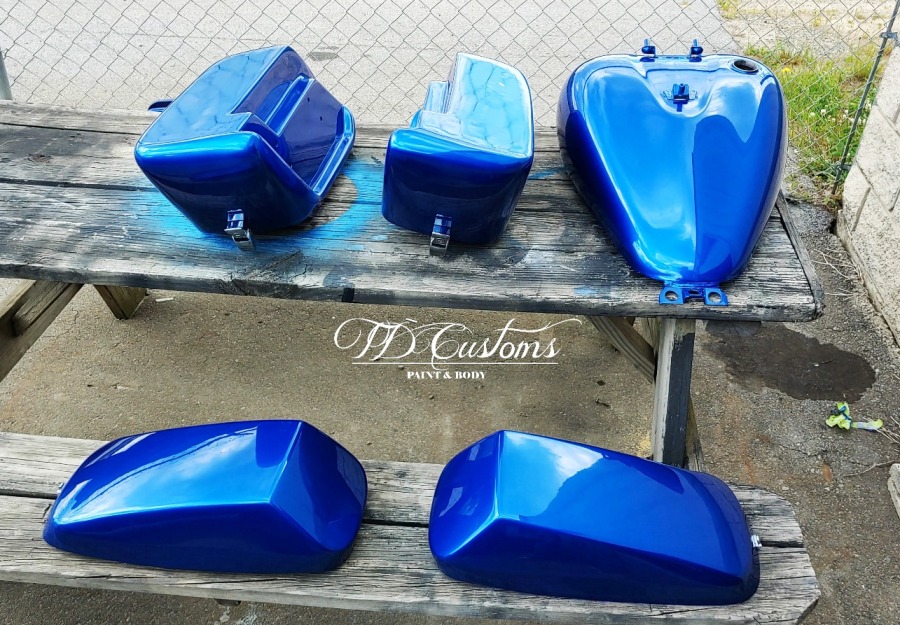 We love restoring motorcycle parts. You see such a huge difference in a short amount of time. Plus, many times, we get to use bright, bold colors like on these Harley parts.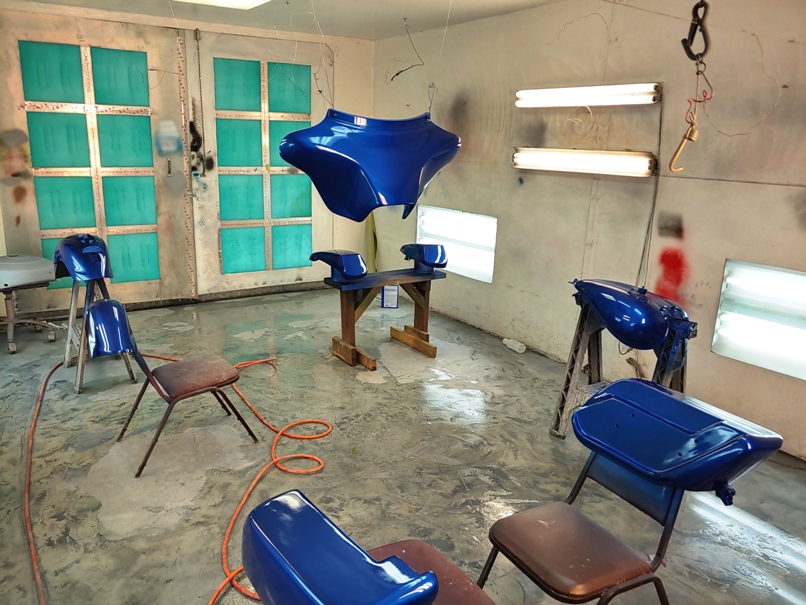 Before we do any motorcycle paint job, we make sure the surface (the body) of all the parts are flawless. We smooth out any imperfections, like dents, dings or scratches. We take care of any rust. The surface has to be perfect for the paint to lay out perfectly as well.
When the surface is perfectly straight and the paint is sprayed, it looks smooth as glass. Check out the smooth reflection in this side cover.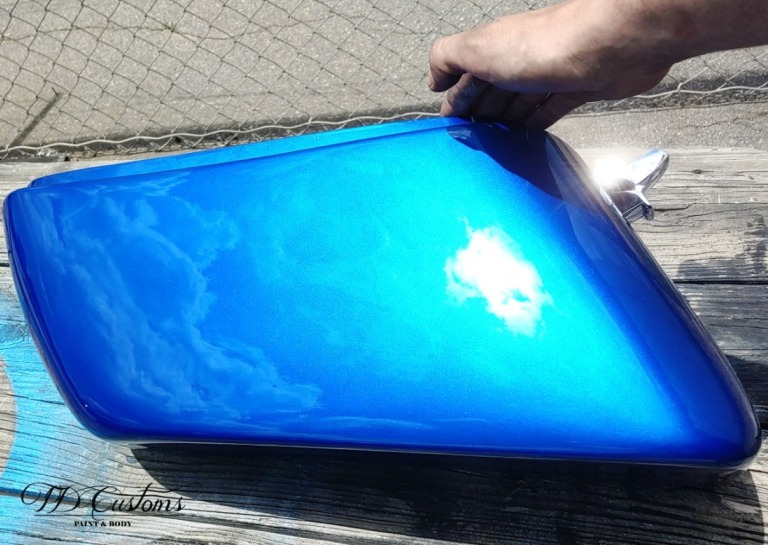 This blue is a nice choice. Once we bring the final, custom painted motorcycle parts outside, you can see how awesome it's going to look going down the road. There's some metallic effect you can see when the sun hits it.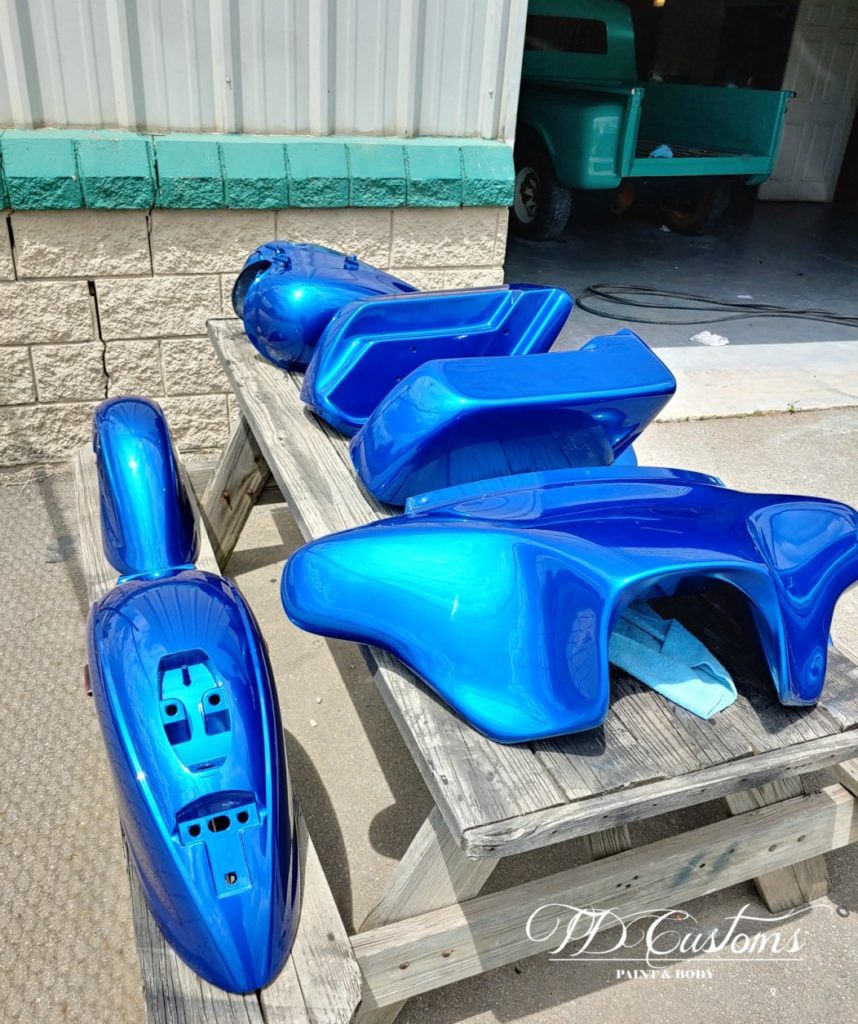 You can either bring the parts disassembled, like this owner did, or we're happy to do it for you for a small fee.
While we can see what the paint job looks like just by the parts themselves, we always love seeing the bike all put together. Once the parts are on the bike and everything's all polished up, it comes to life.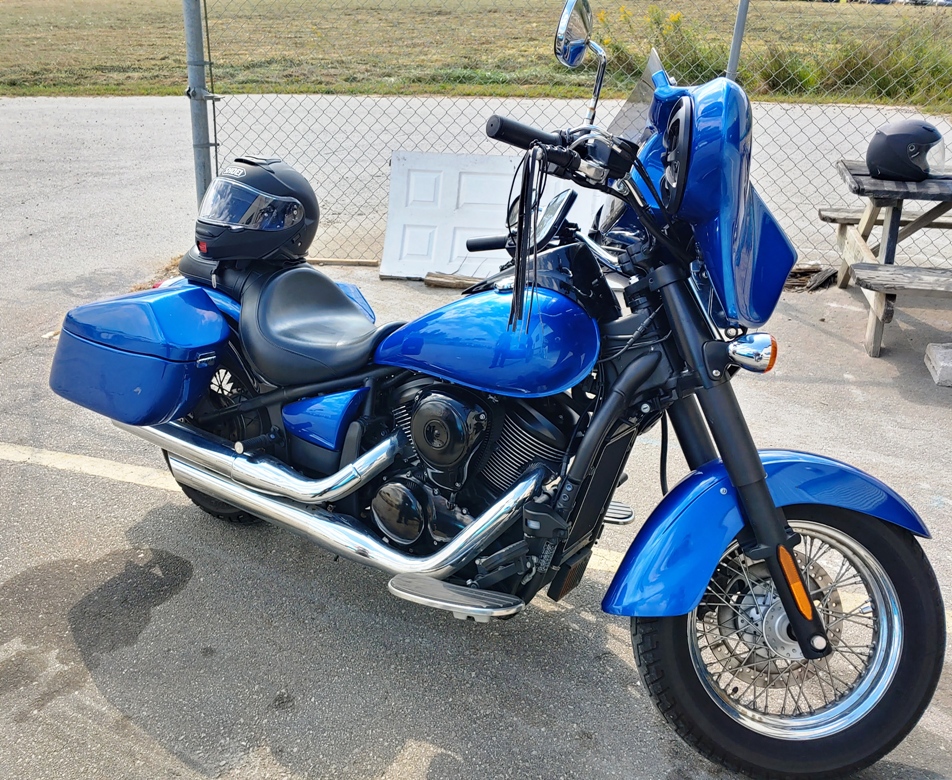 Contact TD Customs to talk to Tim about your next motorcycle paint job! To see more pictures of our bike paint jobs, check out the Bike Photo Gallery.
---