Red marble motorcycle paint job
Look at that gorgeous marble red paint job!
Marble effect in paint is such a cool way to add some depth into your paint job. It gives you a unique custom paint job that you won't see anywhere else.
This custom silver and red marble paint job was done for a Harley Davidson Ultra Classic motorcycle. This one has quite a few parts to it. There was a tank, a fairing, saddlebags, a tail bag, and side covers. The paint booth was full the day we painted this bike!
This marble paint job took a silver base with red on top. The owner primarily wanted to see the bright red with only a slight marble effect (rather than seeing a lot more of the silver, for example). Tim can manipulate the designs depending on top and bottom colors and how heavily you want each to be visible.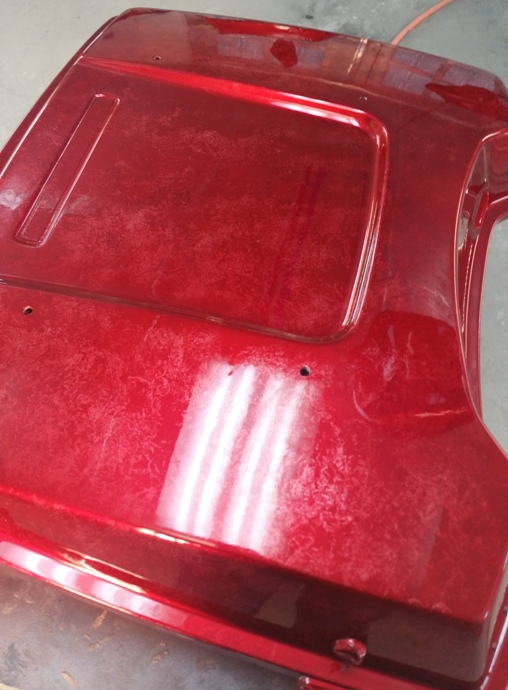 For more on marble paint jobs, see our Marble Paint page, and feel free to call us to discuss. It's a cool custom paint technique that lets you play around with colors and design.
The bike was for a member of the Hell on Wheels Motorcycle Club here in North Carolina. We are now proud to sponsor with them for various events, such as their upcoming bike show. We'll share the details on Facebook when we get them.
While you're here, take a look at some of our other Motorcycle Paint Jobs!
Contact us to discuss your next paint job with us!
---