Help! Our paint cabinet is overflowing!
Hey everyone! TD Customs is running a special on motorcycle paint jobs. Our paint cabinet is literally overflowing with all kinds of cool, leftover paint. We've got many colors to choose from, including candies and pearls.
So, if you would like to come help us use up some of this paint, we will charge only for our labor to apply it. Cost will depend on how much you want to get painted, either just the tank or all the tins, how much, if any, body work is needed, and the paint scheme you choose. Give Tim a call at 828-505-6603 to discuss what you'd like to have done.
This special also applies to helmets and possibly other small items.
Now is the best time to get your motorcycle painted because it's cold out and your bike is likely put away for the winter. Come Spring, we always see a wave of motorcycle paint jobs coming in with people getting ready right before riding season. But don't wait until then! We still like doing affordable motorcycle paint jobs in the winter, and this way, your bike will be all ready to go for that first warm day you decide to take it out! (And did I mention we need to clear out this paint cabinet?!)
TD Customs specializes in custom paint jobs. Whether we're doing a whole new custom paint job, or color matching a specific paint, we are great at getting your motorcycle looking just the way you envision it. Some customers choose solid colors or small details, while other would rather have a paint job that no one else is going to have. Tim loves doing fun paint jobs so feel free to ask for what you have in mind, and we'll try our best to make it happen.
Check out our Motorcycle Paint Job Photo Gallery to see more pictures of our work.
Contact us to discuss!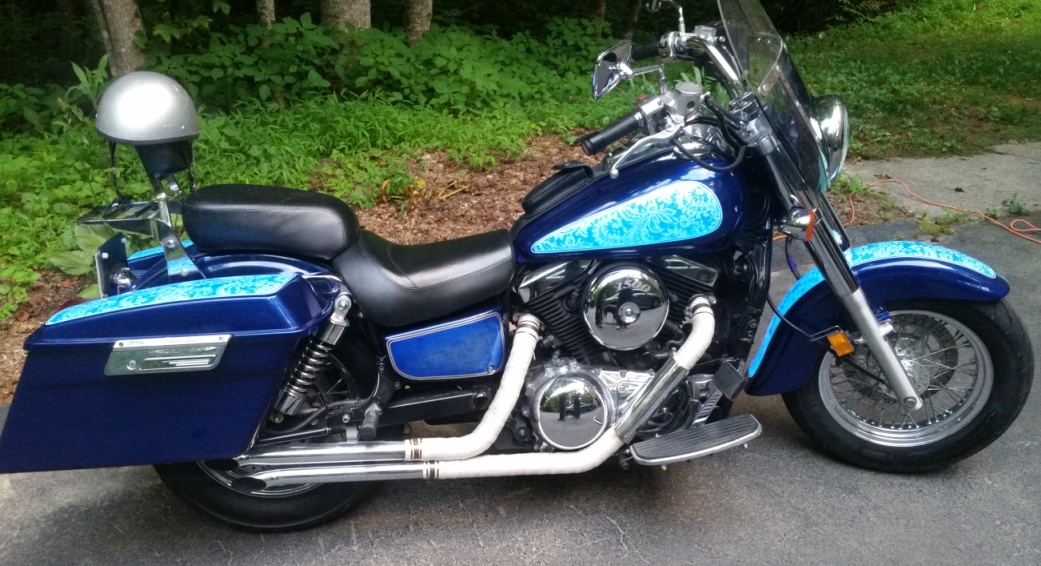 ---