TD Customs' 2017 Calendar
The TD Customs 2017 calendar is out! There are so many beautiful paint jobs and classic restorations that leave our shop. The calendar is a way they can live on and we can still see them!
This is the 3rd calendar we've done, and we'll likely make it a tradition. Each year, we go through all of our restorations and big paint jobs and select the best 12 to go in the calendar for the upcoming year. It's a great way to show off our work all year round, and we tend to miss seeing some of the really cool cars we've done anyway.
2017 TD Customs Calendar
We start January off with the 1968 LeMans we restored and painted this year, back to the factory-original green color.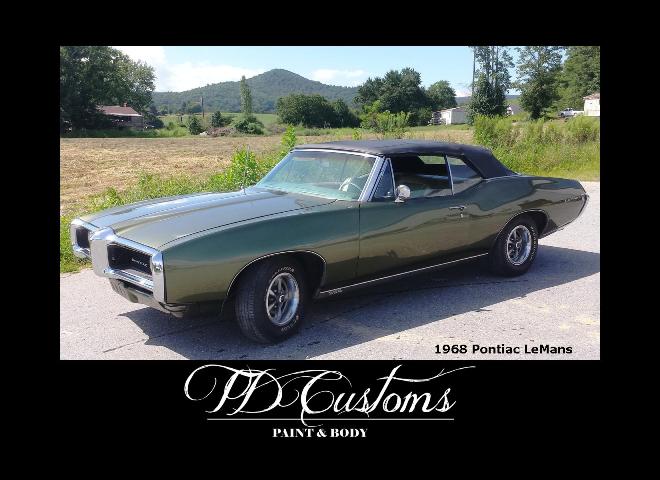 We put the red Corvette race car in February because Valentine's Day. Subtle, right? This car was really cool – check out those back tires!
Next up is the 1966 Ford Mustang. We do a lot of Mustangs here. There's one in the shop right now and another one on the calendar waiting to come in.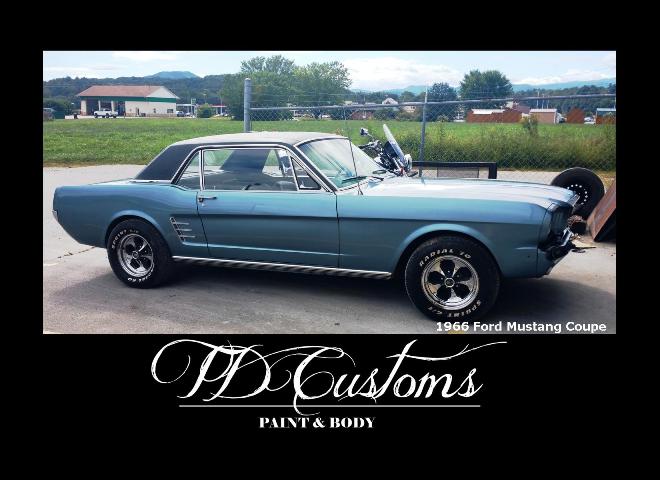 The '70 Trans Am was a great full restoration we had this year. There was lots to do on this one, and it turned out great. Every so often, we see the owner posting pictures of it on Facebook, which we love!
As spring rolls around, the calendar show this Custom Harley-Davidson Softtail paint job we did early in '16. Awesome bike. Look at those handlebars!
And then a little compilation of a few of the crotch rockets we did this year. These can be tricky paint jobs with all the precise lines and decals, but they look great all put together.
Next up is another great restoration from 2016; the '62 Chevy Impala. This paint color is beautiful. It really pops both inside and outside in the sun. We actually did the interior for this car as well, so look for pictures of that to come.
Next up is the TD Customs Lumilor bike! This was a big project for us this year. We lit up the panels on the tops of the saddlebags, the sides of the tanks and the front fender, and put a blue lace overlay on top. It's just your average Kawasaki until you turn it on at night! See our Lumilor page for more information. We can't wait to get this on some more bikes this year!
Another big project for us at TD Customs was Tim's El Camino. We changed up the black look it had and gave it a custom blue lace paint job. There's lace on the roof of the car, down the sail panels in the back, and on the sides on the hood. Tim custom mixed this blue paint color himself, with the design to match the bike.
This 1951 Chevy truck was done for a dear customer of ours from 2014. We actually did this truck in pieces, doing body work and painting certain panels and parts, and then returning them to the customer. He put the truck together himself as a project for his family. Once it was back together, the doors didn't line up, so we fixed that and gave it a good buff and polish. We loved being able to see it all done and put together!
Last year, we had a picture of Ruthy in the calendar from when she first arrived. It was the Before picture, with Tim and his grandparents, who own this '39 Chrysler Royal. This year, we're showing Tim with the car in progress. By next year, we'll have the final After photo of Ruthy all done!
We saved the Papa Noel truck for December of course because of Christmas. This is an awesome '66 Chevy short bed step side truck that we put a beautifully stained wood bed in. We have to admit we're Chevy people, and this truck is one of the best.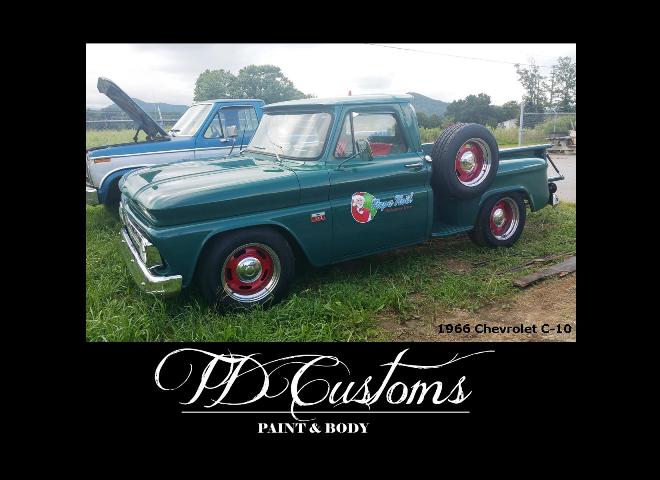 And that's 12 months! 2016 was a great year for TD Customs. We did a lot of awesome restorations, impressive paint jobs, and lots of fender bender repairs in between. We're growing fast, and already looking for more employees and more space!
We love all the cars, trucks and motorcycles we get to work on. And we especially love our customers who we get to know throughout the process!
Here's to making 2017 another great year!
---